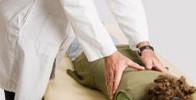 Why choose us?
Choosing the right Chiropractor is an important choice to make. Dr. Rydberg and his staff are trained on the latest chiropractic treatments & technologies...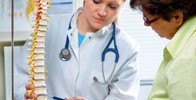 Safe & effective Chiropractic
Chiropractic care is a safe, effective and natural approach to managing pain and other health related issues. We invite you for a complimentary, no obligation consultation today.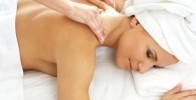 Massage Therapy
Enjoying a long and healthy life is important to everyone. Massage Therapy unlocks your body's true potential and natural healing process to ensure your life is a healthy life.
MISSION STATEMENT
"Our mission is to deliver expert chiropractic care to as many patients as possible through a comprehensive Chiropractic program that alleviates pain, restores optimal health and provides patient education that encourages individuals to achieve the greatest level of personal health possible and inspires them to share the benefits of chiropractic and a healthy lifestyle with those around them."

CONDITIONS TREATED
Since 1994 we have been providing Chiropractic care for infants, children, teenagers and adults for physical symptoms related to a variety of conditions, many of which are listed below.

Lower Back Pain
Neck Pain
Headaches and Migraines
Shoulder Injuries
Bulging & Herniated Discs
Pinched Nerves
Pregnancy (Pre and Post Natal Care)

Sciatica
Scoliosis
Plantar Fascitis
Carpal Tunnel
Tennis Elbow

Elbow, Wrist & Hand injuries
Hip, Knee, Ankle & Foot injuries
Acid Reflux, Chrons disease, Irritable Bowel, Diverticulitis

Vertigo and Tinnitus symptoms
MENU OF SERVICES
In addition to providing manual Chiropractic adjustments of the spine and extremities we also offer the following services in house:
In House Massage Therapist (Deep tissue & Myofascial Therapy)
Spinal Decompression (for neck and lower back disc issues)

Cold Laser Therapy
Ultrasound / EMS / Hot & Cold Therapy

On-Site Digital X-Ray
Stretching & Exercise Instruction
Weight Loss Program - utilizing diet modification, MediFast & Excercise

Nutritional Supplements (Tablet, Liquid. powder and Sublingual)

Custom Foot Orthotics
Lumbar Supports
Cervical Pillows
Rock Tape certified / Kineseotaping

Sports Nutrition Products
Yours in health,
Dr. Allen Rydberg, D.C.

OFFICE HOURS
| | |
| --- | --- |
| Mon | 7:00am to 6:00pm |
| Tue | 7:00am to 6:00pm |
| Wed | 7:00am to 5:00pm |
| Thu | Office Closed |
| Fri | 7:00am to 6:00pm |
| Sat | Office Closed |
| Sun | Office Closed |
Always Accepting New Patients, Same day appointments available, Walk-ins welcome. Clinic Closed Dates: